SparkLink chipsets, modules and development boards
Sylicom presented SLB chipset DX-T600 and SLM10 module in the meeting. The DX-T600 supports SparkLink Release 1.0 specification, and the SLM10 module support Linux/Android/Harmony/Windows systems with external USB 2.0 interface. They can be used for smart home applications, e.g. wireless projection, smart screen and multi-channel surround sound field, and smart manufacturing applications, e.g. motion control, mobile robot and process monitoring.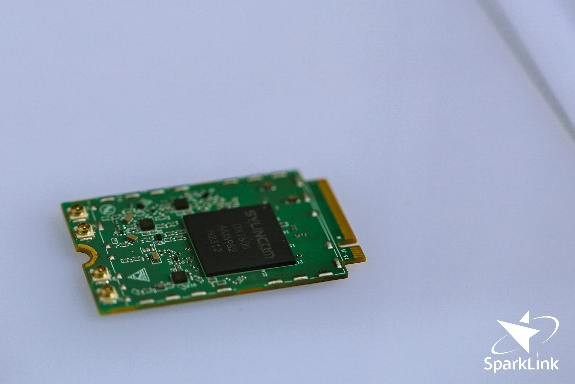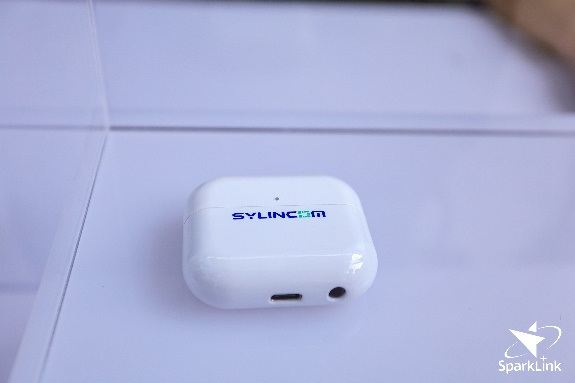 Triductor Technology presented SLB chipset TR5510 and SLE chipset TR5312, and development boards in the meeting. They can be used for smart applications in the cabin, home, device and manufacturing.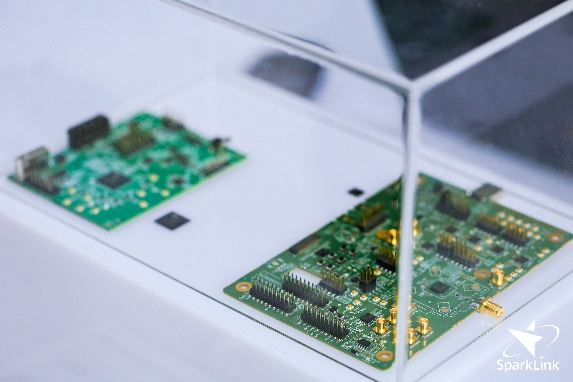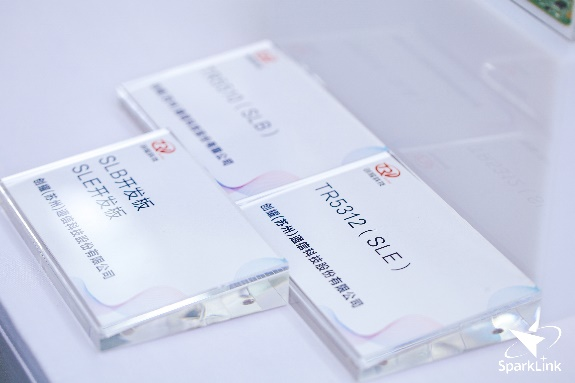 There are test instruments and systems released in the summit. They are from Starpoint, iTest Technology and HBTE Technologies, respectively.
Starpoint presented SLB integrated test system 9500Pro-SLT and SLB/SLE non-signaling test system SP9020. The 9500Pro-SLT is the first SLB integrated test system in the world, which support test of G node and T node defined by SparkLink specifications. It provides sets of parameter interface to support chip test and development. The SP9020 is a non-signaling test system for both SLB and SLE, which is of functions of PathLoss and self-calibration to provide high accuracy of the device.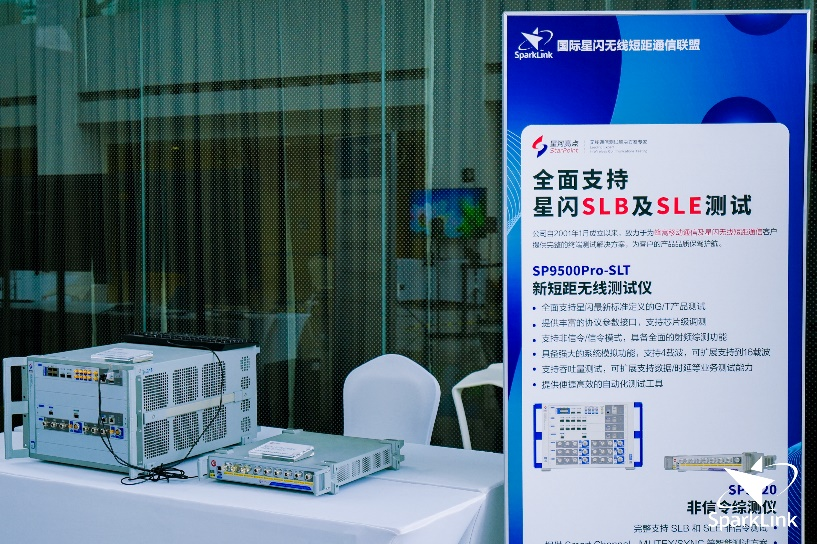 The iTest Technology released SLE RF test solution which include WT-428 and WT-328E. The solution supports SLE RF conformance test, performance test of R&D and production line test.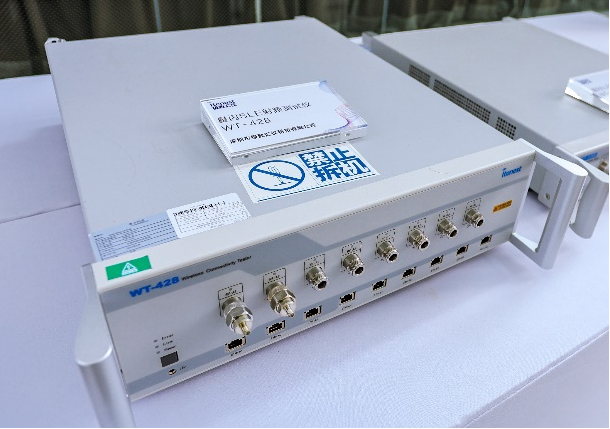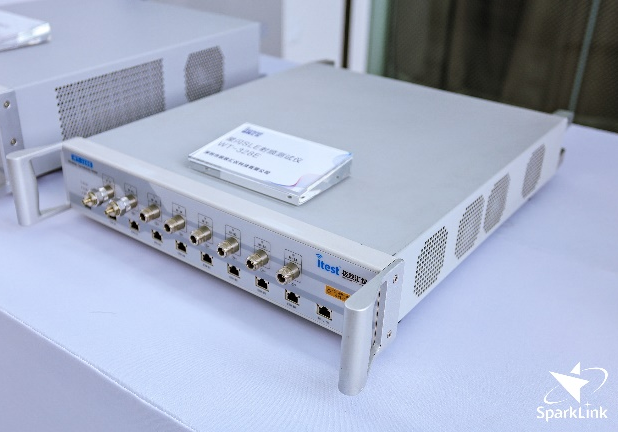 The HBTE Technologies released SLE protocol tester HBTE-SLE1000 to support SLE protocol conformance test,basic service test and basic performance test. The device can be used for SparkLink test and certification by device vender, software developer, and third-party test lab.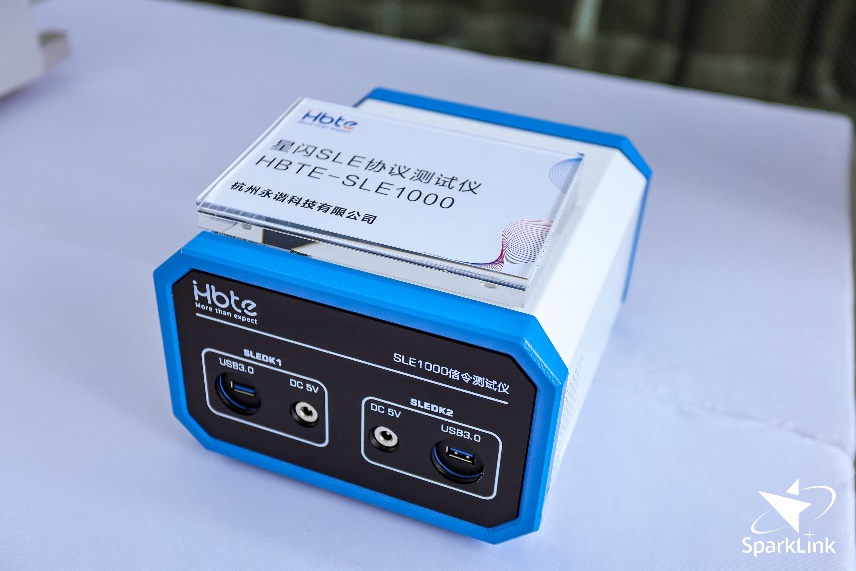 SparkLink 360-degree Surround View System
The Eagle Tech. presented ground system of SparkLink 360-degree surround view to show wireless transmission and image mosaicking on the minibus for the first time in the world. The system supports accurate synchronized acquisition of 4+ channel HD video data and parallel transmission. The end-to-end delay of image mosaicking is less than 200ms. During the demo on the minibus, the visitors see no stutter, no ripple and no blurred screen. There are drawbacks for Legacy wired surround view system, which include complexity of system wiring, man cost of deployment, easy aging and fracture of cable, and up to 300ms of end-to-end latency. As a comparison, the SparkLink wireless solution makes breakthrough in terms of advantage, reliability and feasibility. All these turns to be safer driving experience.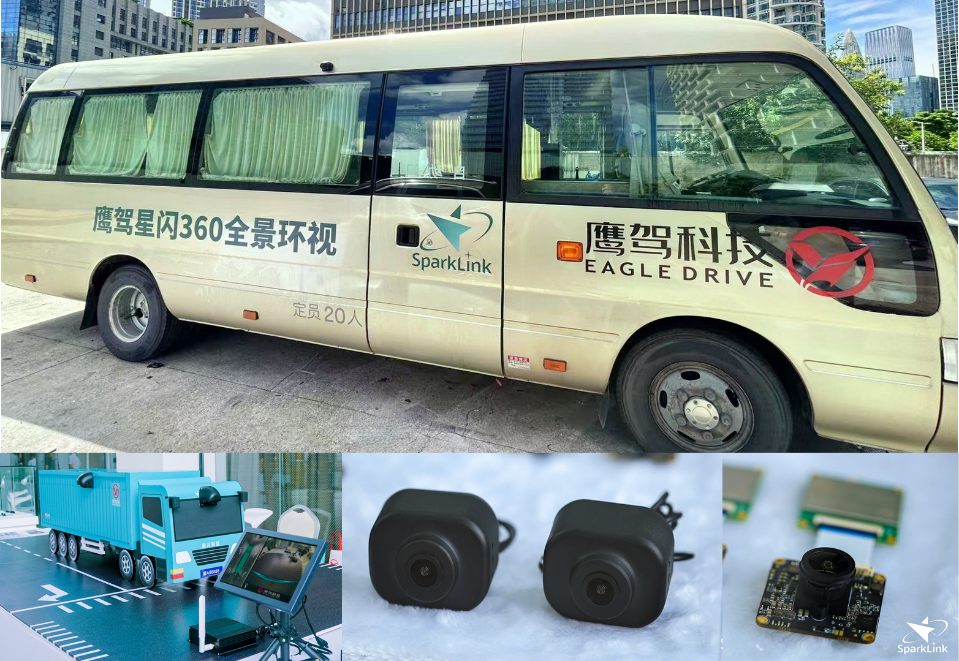 During the summit, the Eagle Tech. presented 1st generation SLB module, ESLM_B01, too. Besides being used in the above surround view system, the module can be used for transmission of sensing data and control signaling of on-vehicle sensors.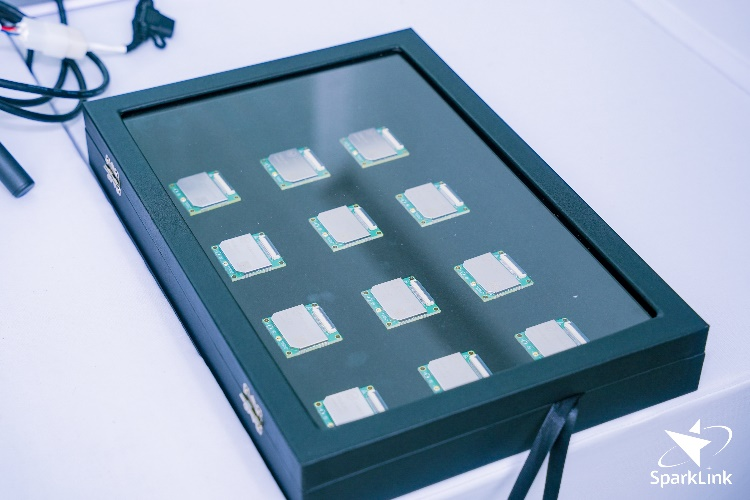 SparkLink Digital Key for Vehicles

SparkLink Alliance and Intelligent Car Connectivity Industry Ecosystem Alliance (ICCE) jointly demonstrated the world's first SLE-based SparkLink digital car key prototype system. The functions such as welcome, approaching unlocking and walk-away lock were implemented. The prototype realizes simplified installation due to full wireless architecture and deployment. The system can show real-time distance between the digital car key relative to each on-vehicle ranging anchor node. In the demos, the defined functional response and execution of the digital key are highly consistent at different distances. There is no ping-pong unlocking effect when person with the car key turns around with virous positions of body blocks. The prototype shows advantages of SparkLink as an integrated solution of communication and positioning in the digital car keys.
SparkLink Dongle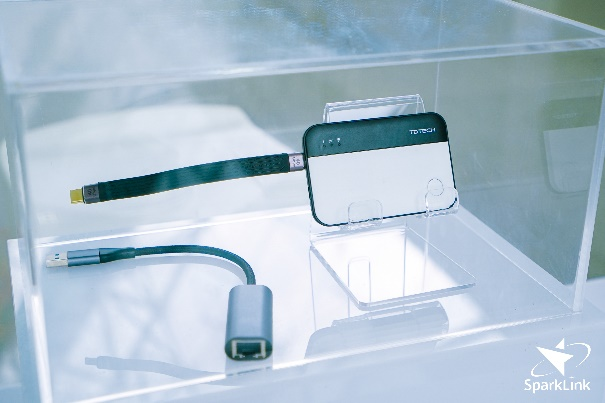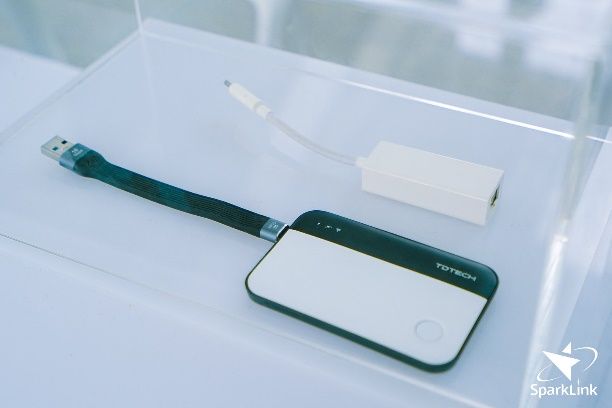 The TD Tech present SparkLink Dongle in the summit. The product is a wireless data card integrated with SparkLink chipset to support SparkLink Release 1.0 specifications, which is equipped with USB and Ethernet interfaces. Any device can be instrumented plug-and-play SparkLink connection by the Dongle. It is suitable for devices such as PC, mobile phone, gateway and smart screen

Besides above, previous prototypes were also presented in the summit, which are SparkLink Fast Interference Sensing and Avoid (FISA) and high-definition wireless projection, SparkLink active noise reduction, SparkLink wireless motor high-precision synchronized control, and SparkLink 7.1 channel surround sound field.