The International SparkLink Wireless Short-Range Communications Alliance Sailing Summit 2023 was held in Shenzhen on Jul. 1. Officials from Shenzhen municipal government, the State Administration for Market Regulation (SAMR), and the Ministry of Industry and Information Technology (MIIT), board members of the SparkLink Alliance, and members of the SparkLink Alliance, which are up to 300, attended the summit meeting. During the meeting, the ceremony of International SparkLink Wireless Short-Range Communications Alliance sailing was held, the SparkLink chipsets, development boards and test instruments, which are the first wave, were released.

The Director-general of the Department of Standard Innovation and Management of SAMR, Mr. Xiao Han, presented opening speech for the meeting. The registration of international alliance is a milestone step, which means a new journey for the SparkLink technology, he said. He gave three advices to operations of SparkLink Alliance, which are extensive consultation, joint contribution and shared benefit for management as the first, openness and inclusiveness for industry as the second, and international collaboration for standardization as the third.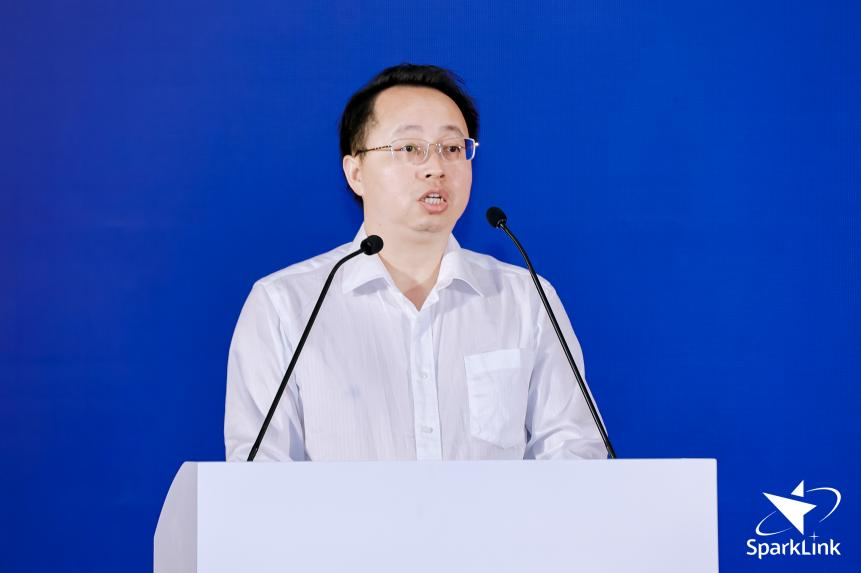 Mr. Xu Wenli, deputy director of the Electricity & Information department of the MIIT, presented at the meeting. The wireless short-range communication is one of key technology of the Internet of Things (IoT). The registration of the International SparkLink Wireless Short-Range Communications Alliance at Shenzhen is a milestone for the SparkLink industry.
Mr. Yu Xiquan, director of the Information Infrastructure Department of IITB of Shenzhen Municipal, attended the summit and addressed that SparkLink Alliance is the second international standardization body registered at Shenzhen. The local government will encourage adoption of SparkLink technology in the field of smart vehicles, homes, terminals and manufacturing. In particularly, the department will provide warm-hearted services to the alliance and pave the way for being a truly international standardization entity and from Shenzhen to aboard.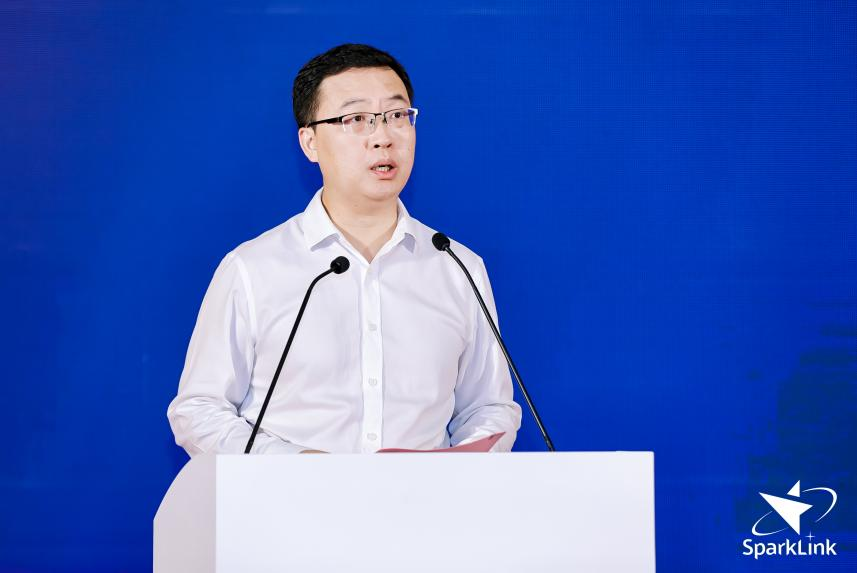 The International SparkLink Wireless Short-Range Communications Alliance has been issued the Certificate of Legal Person in Non-governmental Organizations by the Ministry of Civil Affairs (MCA). which became the second international industry and standards organization registered in Shenzhen. The establishment of the alliance has been guided and strongly supported by the MIIT, the MCA, and the relevant departments of Shenzhen. During the summit, a sailing ceremony session was held to celebrate the of celebrate the milestone event. Officials from the SAMR, the MIIT, the local Shenzhen municipal government, and board members of SparkLink Alliance, altogether launched new journey of the alliance toward internal standards.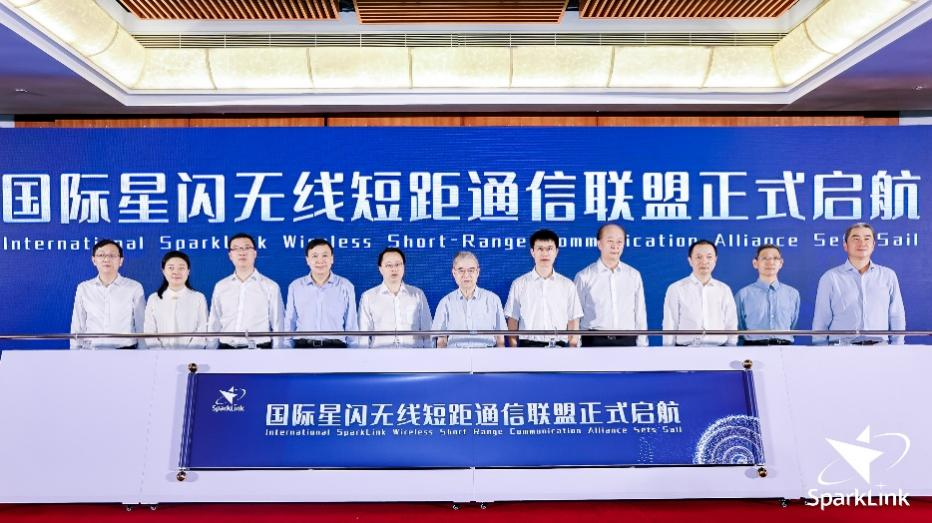 Wu Hequan, chairman of the expert committee and academician of the Chinese Academy of Engineering, presented three technique trends of the wireless short-range communications, which are guidance to the SparkLink's technical innovation and industry development. The first is that service quality is from best effort (BE) to service level agreement (SLA), the second is that function is from single communication to integration of multi-modal, e.g. communication and sensing, and the third is that ecosystem is from closed loop to open to the third parties. In the coming year, he advised that the alliance should focus on adoption of competitive advantages of SparkLink Release 1.0 by commercial products, golden sample test of the test and certification system, and research on available frequency spectrum.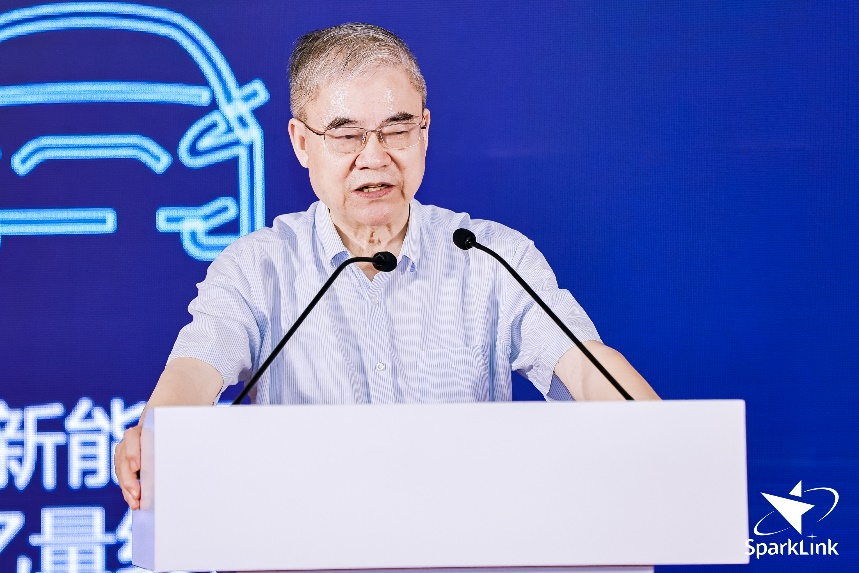 There are chipset and development board released in the summit. They are SLB chipset TR5510 and SLE chipset TR5312, and development boards released by Tan Yaolong, governor of board of Triductor Technology, and SLB chipset DX-T600 and SLM10 module released by Tan Zhe, product manager of Sylicom. The CEO of Chengdu Aich announced an SLE chipset roadmap, which are AiW9716E in the last quarter of 2023 and AiW9564E/AiW9568E in the first quarter of 2024. The release of SparkLink chipset, module and development board highlights that the SparkLink products are on the fast track from now on. Therefore, 2023 is the first year of SparkLink commercialization.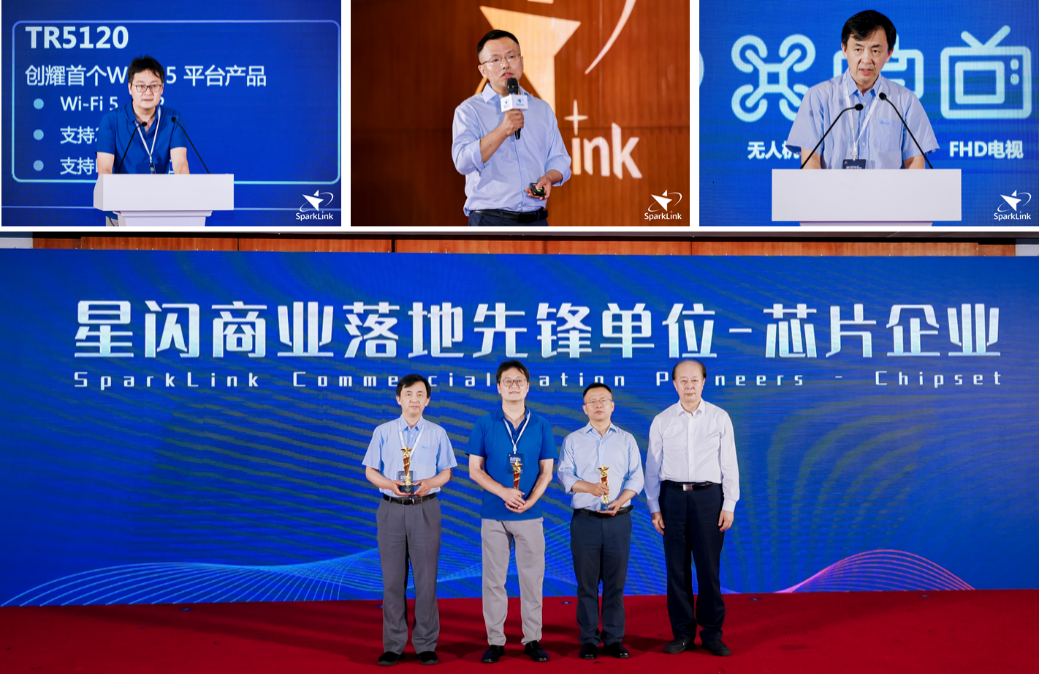 There are test instruments and systems released in the summit. They are SLB integrated test system 9500Pro-SLT and SLB/SLE non-signaling test system SP9020 released by Cheng Dandan, product manager of Starpoint, SLE RF tester WT-428, WT-328E and WT-328 released by Fan Zhichao, product manager of iTest Technology, and SLE protocol tester HBTE-SLE1000 released by Ma Changchun, CEO of HBTE Technologies. The release of those SparkLink test instruments indicates that SparkLink test certification system has entered substantive landing stage, which can not only ensure the consistency and interoperability of SparkLink products, but also ensure that SparkLink products meet the performance requirements.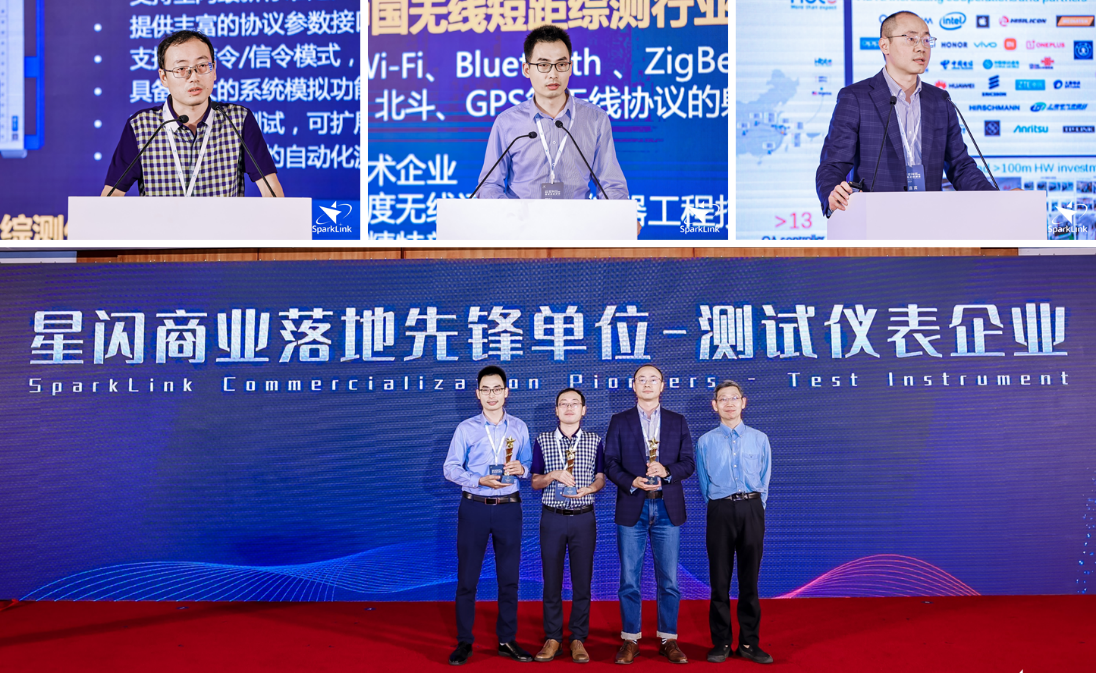 Mr. Wang Yan, SparkLink Alliance Safety group leader, director of the Defect Products Administration Center, China National Institute of Standardization (CNIS), which is also Products Safety Research Institute, presented white paper on "SparkLink Short-range Wireless Communication (SparkLink 1.0) Safety – Cybersecurity", which was jointly released by major contributors. Cybersecurity is the first part of the white paper, which will be followed by functional safety as the second part. The white paper consists of five chapters, which are SparkLink typical application scenarios, cybersecurity issues, cybersecurity requirements, SparkLink 1.0 cybersecurity mechanism, and conclusion. Leading by the Safety group, the white paper is contributed 17 group members. The release of the white paper will help the industry to better understand the cybersecurity issues and SparkLink's solution.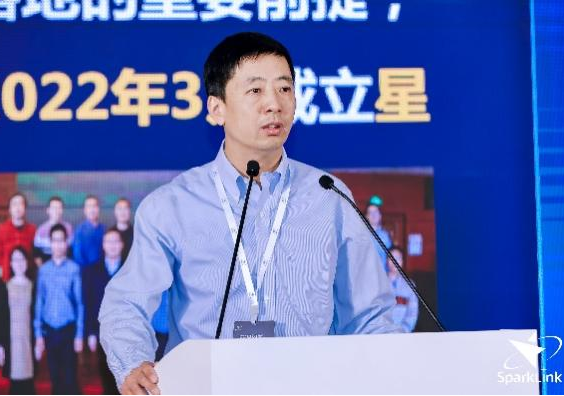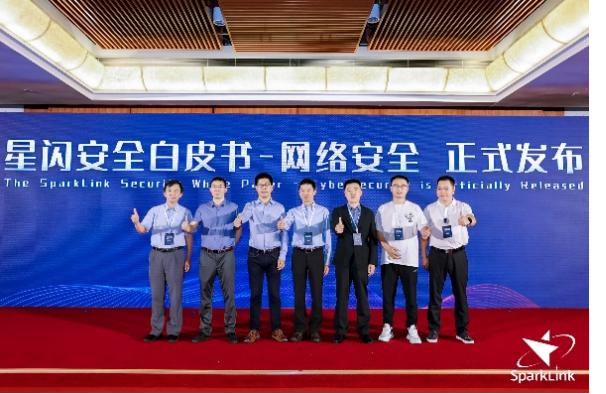 Mr. Zhang Mingyuan, director of Radio department, State Radio_monitoring_center and Testing Center (SRTC), presented regulation on radio frequency spectrum and detail regulation on radio transmission devices which works on the frequency of 2400MHz, 5100MHz and 5800MHz. The above regulations are guidance for SparkLink devices to obtain the Radio Type Approval Certification.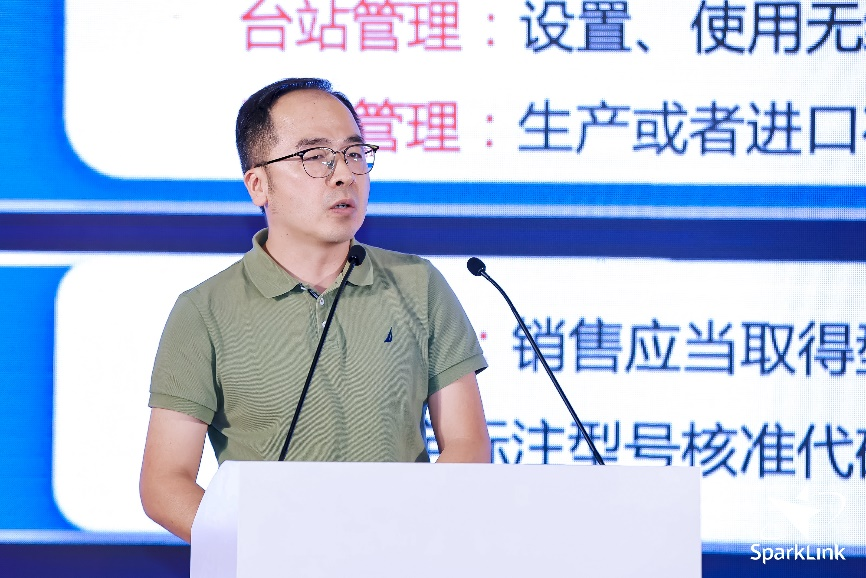 Mr. Wang Zhiwei, Test & Certification Group leader and deputy director of Department of IoT Technology of China Telecommunication Technology Lab (TTL), CAICT, presented SparkLink test system. He said that SparkLink Alliance have approve the test system and published serial of test specifications. The test group is working on Golden Sample test, which include test equipment development, approval of Authorized Reference Laboratory and Authorized Test Laboratory, and protocol conformance test of chipset and device.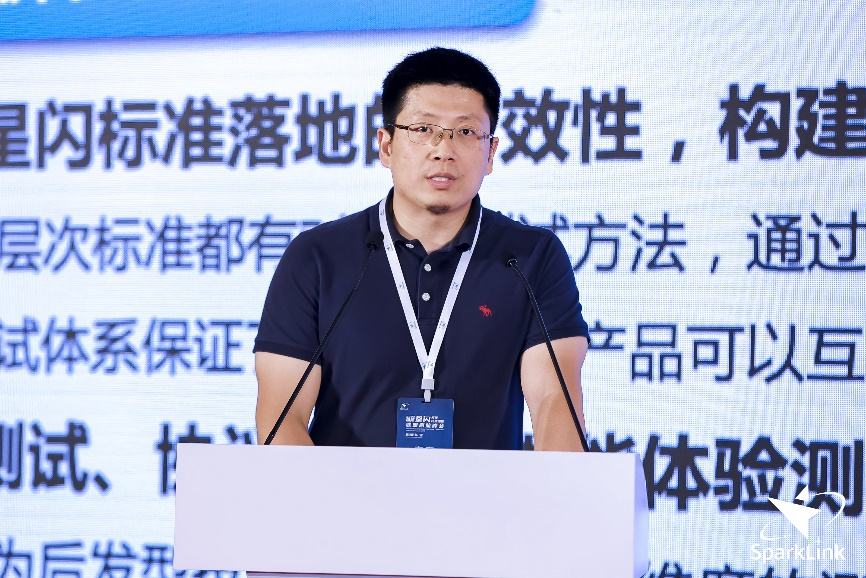 Mrs. Yang Hong, Requirement and Standard Group leader and director of Network Technology Laboratory of Internet of Things (IoT) Center, CIETTS, presented recent progress of SparkLink standard and ID family. While alliance members are working on products based SparkLink Release 1.0 specifications, the SparkLink Release 2.0 specifications are under development per a two-phase plan. The SparkLink IDs are used guarantee the uniqueness of a device or a group of devices, an application or a service during communication, which include Company ID, Layer-2 ID, UUID for specific SparkLink Member Service (UUID-SLMS), and application ID (AID). The alliance has finished procedure for all the ID applications and they will be online available from July at website of the alliance.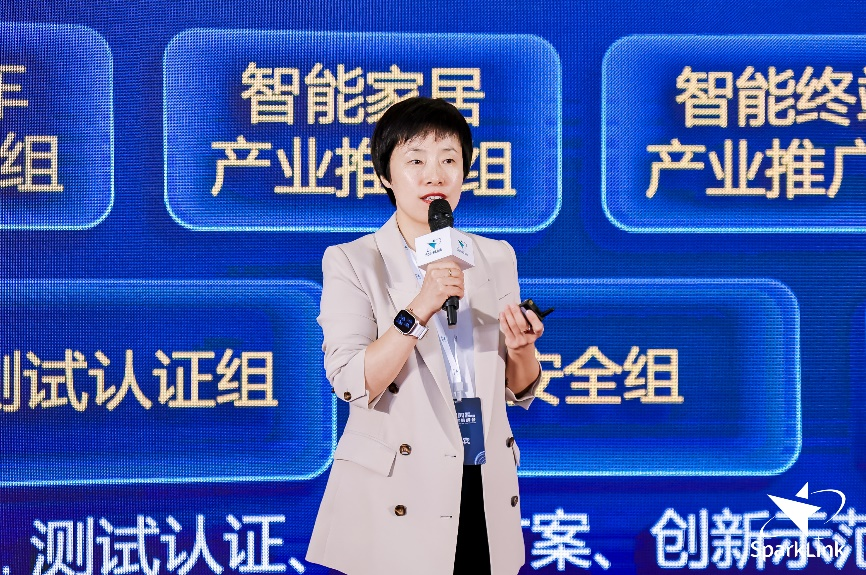 Director of Openlab, Mr. Zhou Xiaobing, presented industrial promotion plan on behalf of the alliance. With progress of SparkLink industry, from specification to industrial chain and ecosystem, alliance members will launch more and more SparkLink devices. The alliance will work on SparkLink development kits, developer training, multiple dimension marketing, and SparkLink innovation contest. The alliance will also duplicate Openlab to support adoption of SparkLink cutting edge advantages by more products.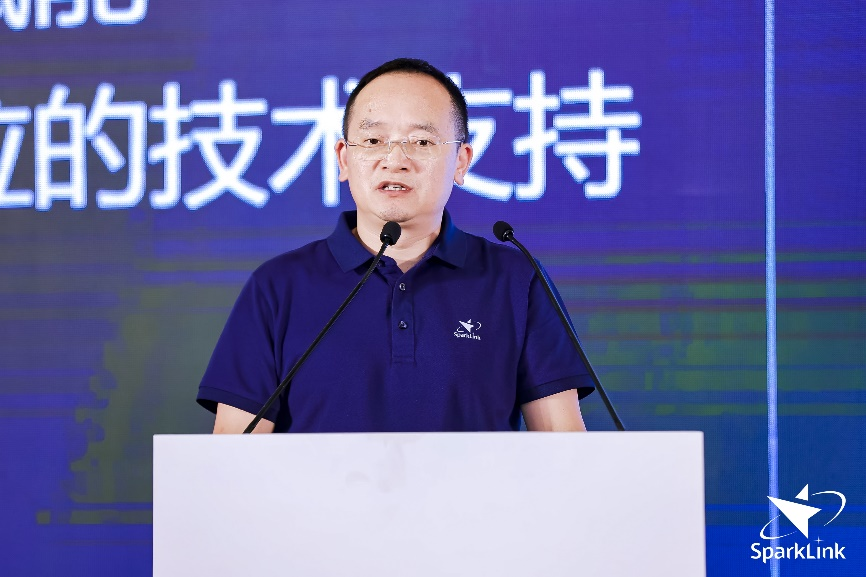 The last panel session invited six VIPs to talk about SparkLink chipset and acceleration of SparkLink industrialization. They are Dr. Shijinglin, governor of board of Sylicom, Mr. Rong Hui, deputy director of Institute of Vehicle standardization, China Automotive Technology & Research Center (CATRC), Mr. Huang Ying, vice president of Lenovo Beijing, Dr. Wan Lei, Huawei Fellow and director of Policy and Standard Department of Smartt Vehicle Solution, Mr. Zhou Wei, director of Vehicle Transportation Center, Research Institute of Highway Ministry of Transport (RIOH), and Dr. Tan Yaolong, governor of board of Triductor Technology. The panel was moderated by Mr. Guo Nan, director of Internet of Things (IoT) Center, CIETTS.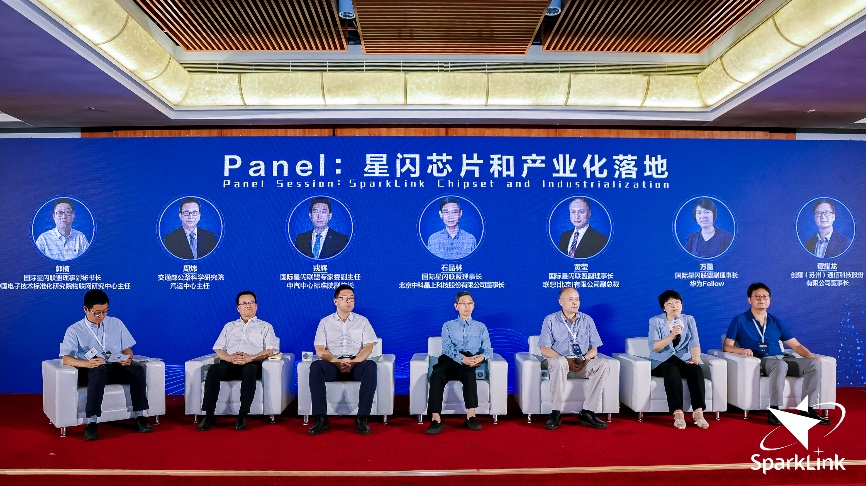 As a convention, the summit presented innovations and demonstrations at the conference hall, which include ground demo of SparkLink 360-degree surround view, SparkLink digital key for vehicles, serial of SparkLink chipset, module and development board, and serial of SparkLink test instruments. Some previous prototypes were also presented, which are SparkLink active noise reduction, SparkLink wireless motor high-precision synchronized control, SparkLink 7.1 channel surround sound field, and SparkLink Fast Interference Sensing and Avoid (FISA). A follow-up news will detail them.