The 10th conference of Requirements and Standards work group of SparkLink Alliance was held in the International Convention Center of ZPark on April 18, 2023, with more than 100 experts participated in-person and online.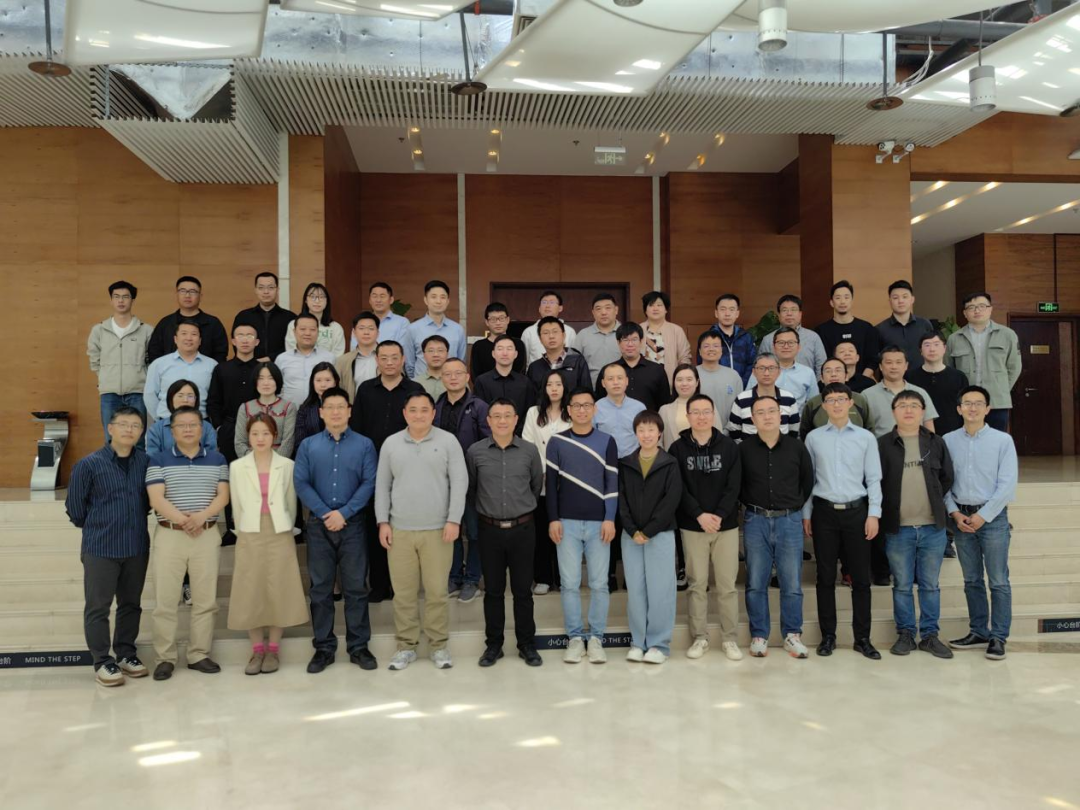 The meeting was co-chaired by Dr. Ge Yuming, group leader and deputy Director of Vehicle Networking and Intelligent Transportation Institute, CAICT, and Mrs. Yang Hong (co-leader), Head of Network Technology Laboratory of Internet of Things (IoT) Center, CIETTS.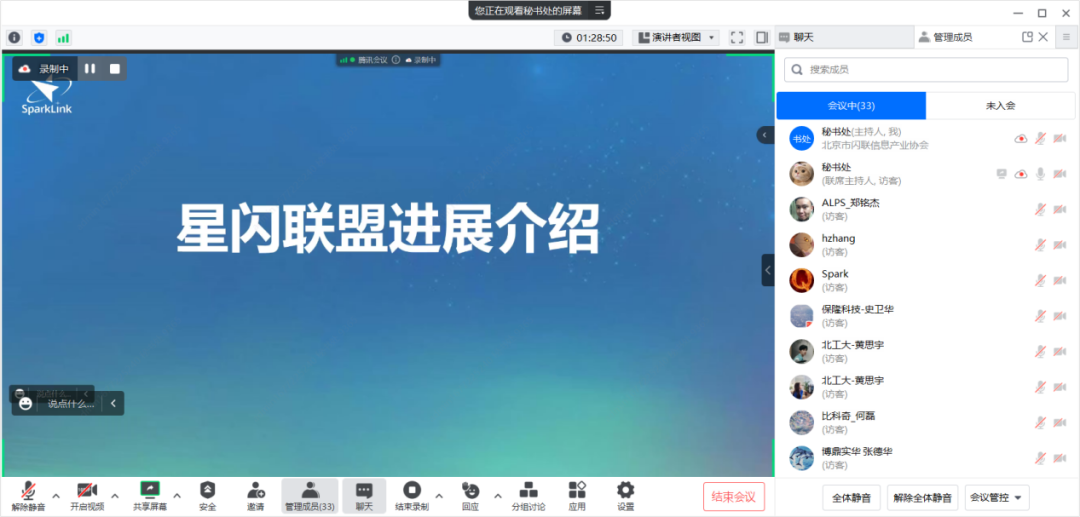 The meeting began with progress report by secretariat of the SparkLink Alliance. It was followed by a joint lecture given by Ren Feng, deputy secretary general, and Gao Linyi, a technical expert, who are from Intelligent Car Connectivity Industrial Ecosystem Alliance (ICCE). The invited lecture briefed the industrial ecological developments and technological innovations of ICCE. According to consensus between SparkLink Alliance and ICCE, both sides will carry out standard and industry cooperation in the integration of digital key and SparkLink technology.
In the meeting, delegates from CAICT, Beitong and Huawei presented two draft specifications, which are "SparkLink Wireless Communication System – Test Methods - Access Layer SparkLink Low Energy Device Requirements and Test Method" and "SparkLink Wireless Communication System – Basic Application Layer – Data Format for Information Exchange of Human Interface Devices and Applications". The two drafts were approved for further review by all the Alliance members.
Altogether, eleven new project proposals were presented in the meeting, which were led by CAICT, IGRS, PATEO, Eagle Tech., Zhejiang ShengYan, Beitong, TCL and Tesearch Institute of Highway of Ministry of Transport. The meeting approved ten projects as bellow.
| | |
| --- | --- |
| No. | Project proposal |
| 1 | SparkLink Wireless Communication System – Test Methods - Basic Service Layer Device Requirements and Test Methods |
| 2 | SparkLink Wireless Communication System – Test Methods– SLB Amendment |
| 3 | SparkLink Wireless Communication System – Interoperability Service – Interconnection Protocol to Support IP-based Third Party Application |
| 4 | SparkLink Wireless Communication System – Basic Application Layer- Digital Key |
| 5 | SparkLink Wireless Communication System – Basic Application Layer- Surround View |
| 6 | SparkLink Wireless Communication System – Basic Application Layer- Device Information and Battery Information |
| 7 | SparkLink Wireless Communication System – Basic Application Layer- Microphone and Microphone Matrix |
| 8 | SparkLink Wireless Communication System – Basic Application Layer – Human Input/output Application |
| 9 | SparkLink Wireless Communication System – Basic Application Layer – Coordination in the Multi-Screens |
| 10 | SparkLink Wireless Communication System – Basic Application Layer – Streaming Rear-view Mirror |