SparkLink Alliance demonstrated 360-degree surround view prototype system for safety of commercial vehicles based on SparkLink technology in the 8th International Symposium on Technology & Standards and Regulations for Intelligent and Connected Vehicles (ICV2022), which was held in Wuhan on July 12-14, 2022.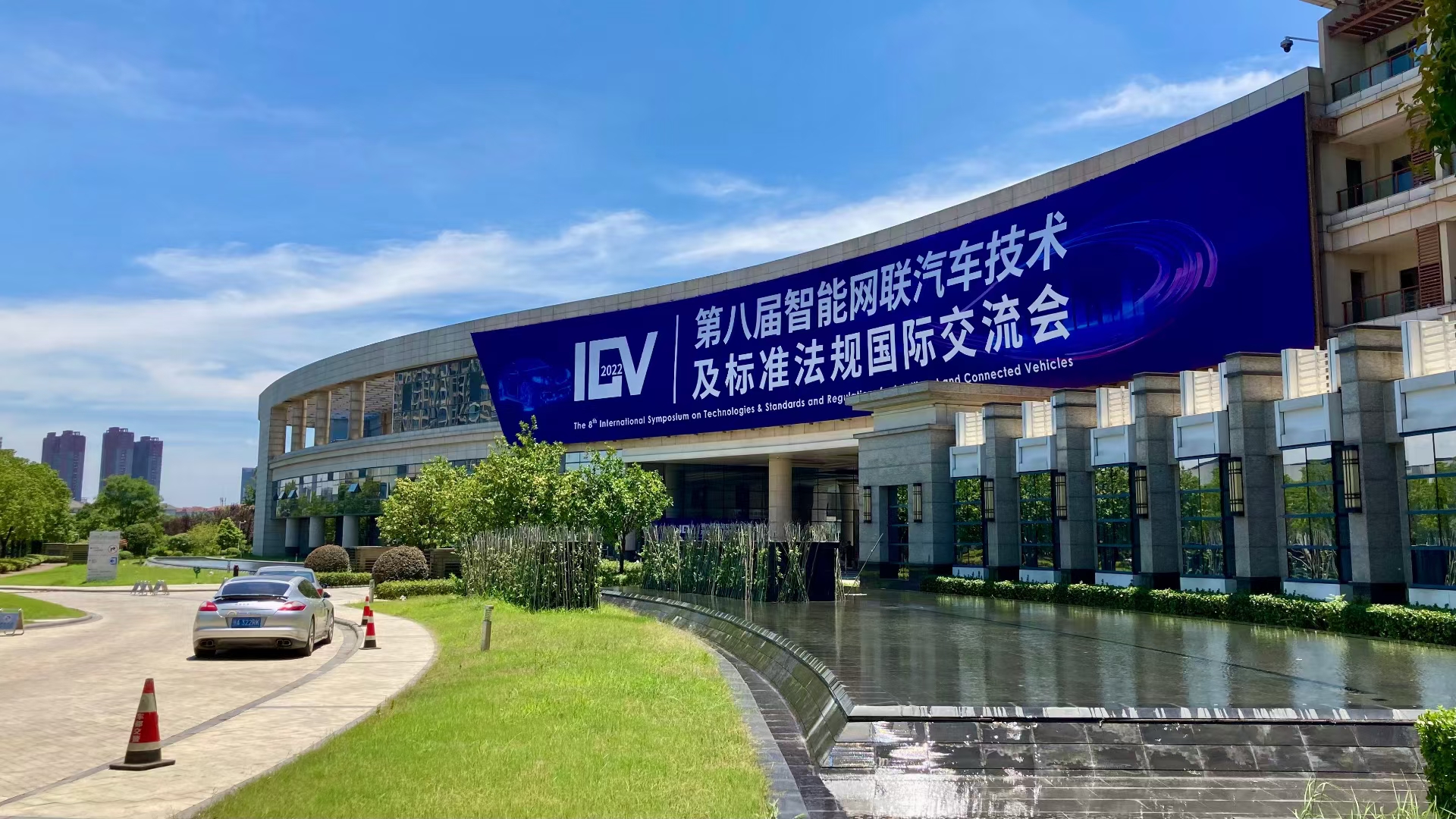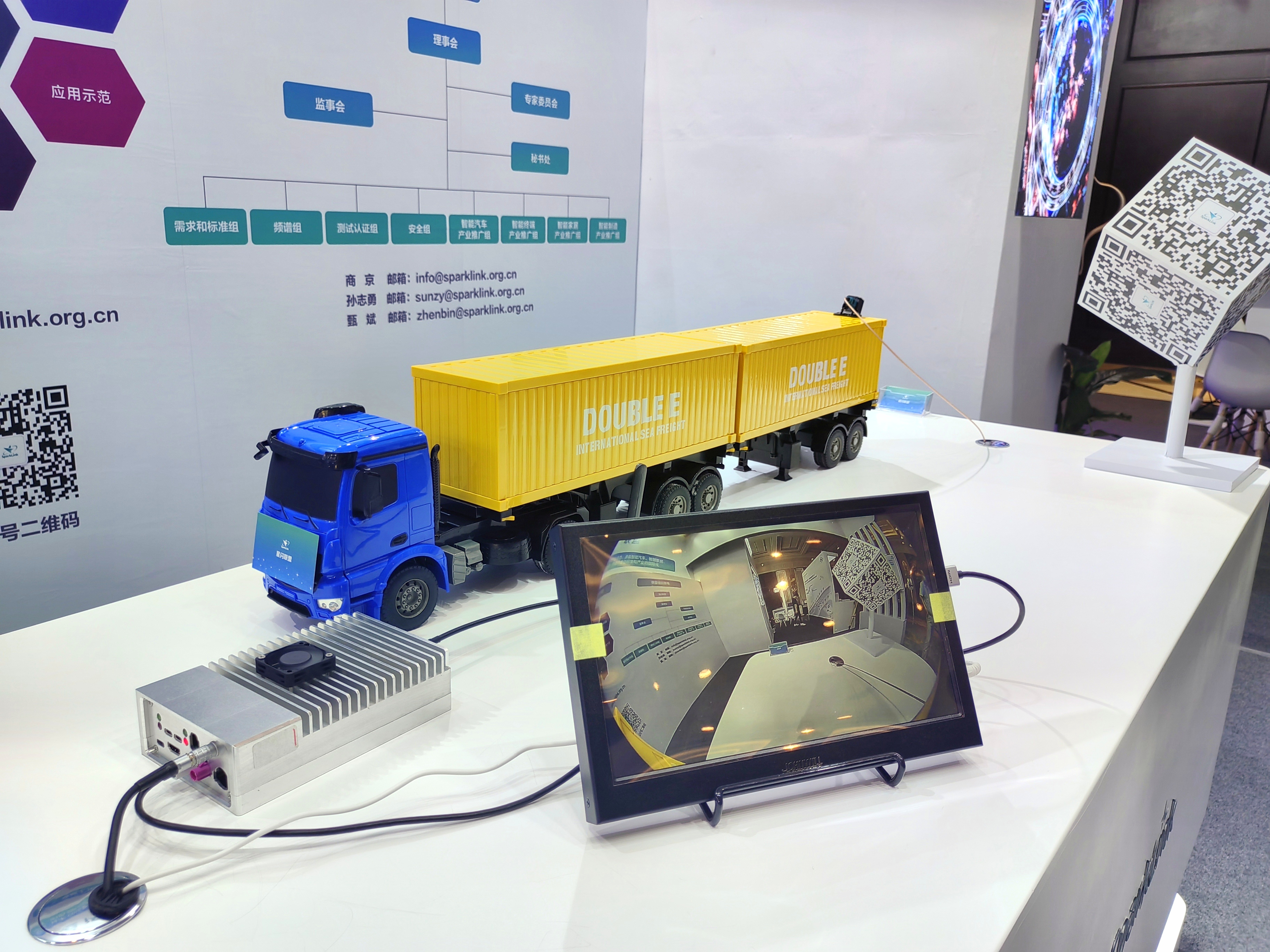 The 360-degree surround view system can effectively decrease accidents risk of transportation of the commercial vehicles, such as buses and trucks, caused by large blind spots of driver. Traditional solutions are based on wired connection of cameras. There are some drawbacks, such as difficulty of wiring and limited locations for camera installation, which make it difficult for flexible deployment. In addition, trailers are frequently towed and linked on-demand in the daily usage. All these make wired connections to be prone to damage, assembly difficulty and cost increase in the long lifetime of usage. Recently with new progress of wireless communications, the industry moved to replace traditional wired connections by wireless solution as technology evolution in this field.
The SparkLink wireless 360-degreee surround view presented in the symposium implements full wireless communication of the cameras. As a result, the cameras can be flexibly deployed in the auto body. This solves the problems of wiring difficulty and vulnerable cable due to complex structure of the commercial vehicles. With characteristics of precise synchronization, low delay and high speed, the SparkLink 360-degree surround view system can realize large bandwidth video transmission between tractor and trailers, and support high quality assemble of multi-channel high-definition images. The system is flexible to support dropping and hanging of trailers since there is no need to deploy cables. Meanwhile, the system significantly eases installation difficulty and saves cable costs. The installation and deployment time are saved by more than 90%, and labor costs is reduced by over 75%.
Compared with the traditional wired connections, the SparkLink wireless 360-degree surround view system is more on the wave of development of the intelligent vehicles. It gives drivers a better perspective of space around them and helps to improve transport safety of vehicles.