The China Mobile Global Partners Conference 2021 was held in Guangzhou from Nov 1st – 3rd, 2021. Themed by "Digital World and Intelligent Future", the conference aimed to gather the powers of all industrial partners, grasp the opportunities of digital economy, and jointly figure out the promising prospects of intelligent future.
In the conference, SparkLink Alliance, China Mobile, Huawei, and Shenzhen AI-LINK jointly released a motor synchronous control prototype system based on 5G + SparkLink technology for the first time and demonstrated the applications of the novel technology in motor synchronous control, achieving the breakthroughs of 5G business to extend to core parts in manufacturing. For the prototype system, the SparkLink technology achieved 20 microseconds of time delay in air interface, the reliability larger than 99.999% and synchronization precision less than 1 microsecond.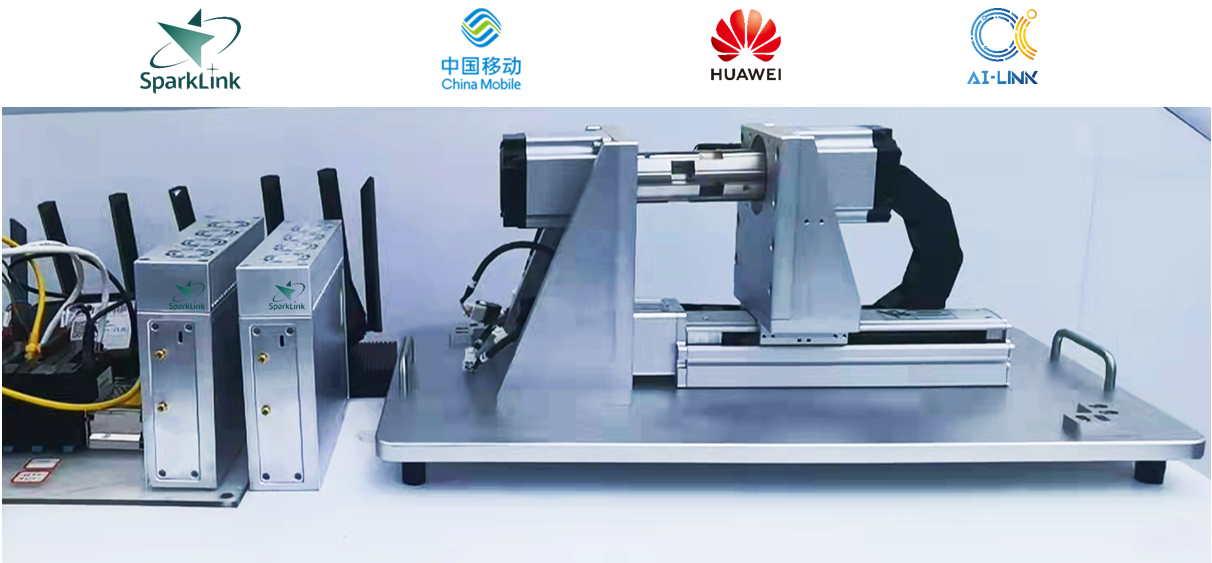 Motor Synchronous Control Prototype System Based on 5G + SparkLink Technology
Factories use multiple communication systems, including industrial bus, industrial Ethernet, and industrial wireless. These systems are not compatible with each other, causing difficult data collection and circulation, making the proportion of wired networks as high as 94%, and increasing the prices of transforming or upgrading production lines. The new-generation wireless short-range communication technology, developed by SparkLink, can replace field buses and industrial Ethernet because of its outstanding performance advantages such as low latency, high reliability, accurate synchronization, and excellent anti-interference. Besides, 5G extends the scopes of wireless communication and facilitates the key data of industrial manufacturing to be connected with the cloud. The integrated 5G + SparkLink technology can not only effectively improve networking flexibility and lower wiring costs, but also provide guaranteed service quality to achieve better flexible manufacturing and facilitate and upgrade intelligent manufacturing.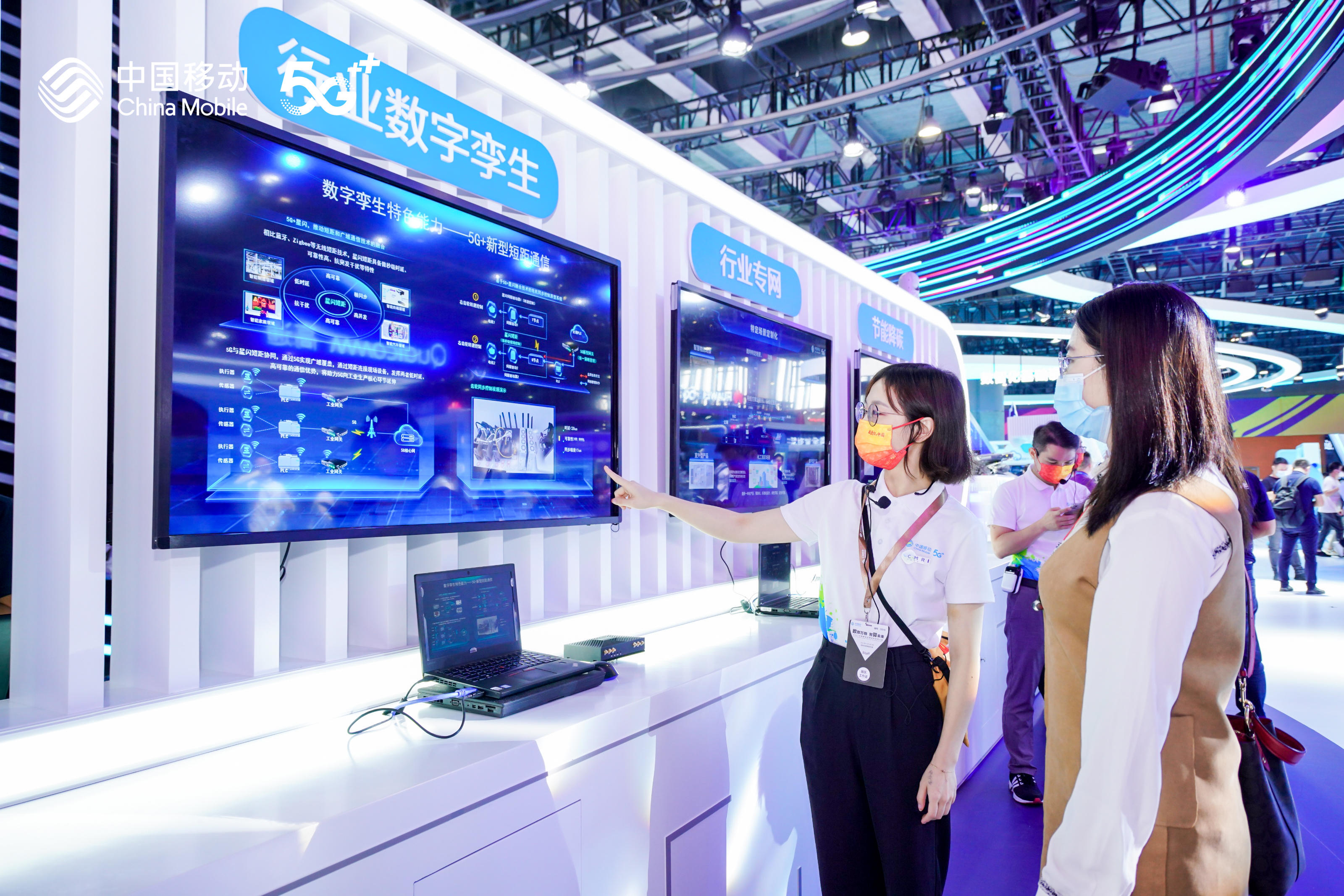 Scene of China Mobile Global Partners Conference 2021