On September 22, 2020, the inaugural meeting of SparkLink Alliance was successfully held in Beijing Shangri-La Hotel, witnessed by 80 organizations and 160 guests from industry organizations, universities and research institutes, fields from chips, vehicles and components, cell phones and terminals, home appliances, communications, instrumentation and IT. The SparkLink Alliance is an industrial alliance committed to globalization. Its goal is to promote the innovation and industrial ecology of the new generation of wireless short-range communication technology SparkLink, and carry the application of new scenarios with rapid development, such as smart cars, smart homes, intelligent terminals and intelligent manufacturing, to meet the requirements of extreme performance.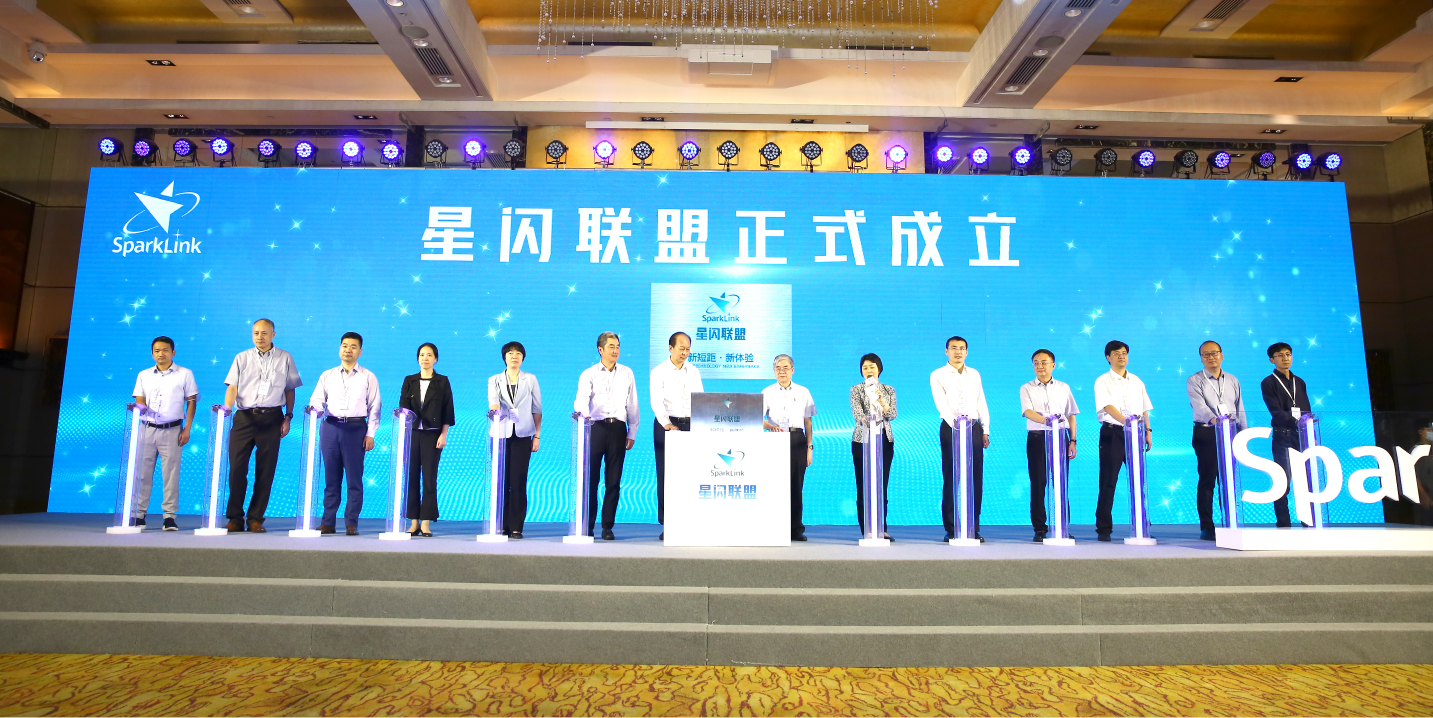 The SparkLink Alliance Unveiling Ceremony
On the same day, the first meeting of the SparkLink Alliance Board of Directors was successfully held before to the inaugural meeting. The Board of Directors collectively considered and voted on the Alliance's charter, and elected former International Organization for Standardization (ISO) President Zhang Xiaogang as Chairman, Chinese ICT Vice President Wang Zhiqin as Executive Vice Chairman, Chinese Academy of Engineering Academician Wu Hequan as Director of the Expert Committee, and Chairman of the Board Dr. Sun Yuning as Secretary General of the Alliance.
The SparkLink Alliance Inaugural Meeting was hosted by Alliance Executive Vice Chairman Zhiqin Wang. Wu Hequan, Director of the lliance's expert committee, said that the new generation of wireless short-range communication needs to consider various dimensions such as performance, cost, spectrum and detection, and hoped that the SparkLink Alliance will adhere to the dual-driven of technology and market, and based on a unified standard definition, eventually achieving widespread application in multiple scenarios.
Speech by Wu Hequan, Director of the alliance's expert committee
Chairman Zhang Xiaogang introduced the background, vision and mission of the SparkLink Alliance. Dr. Sun Yuning, Secretary General of the Alliance, introduced the scope of work, operational framework and organizational structure of the SparkLink Alliance.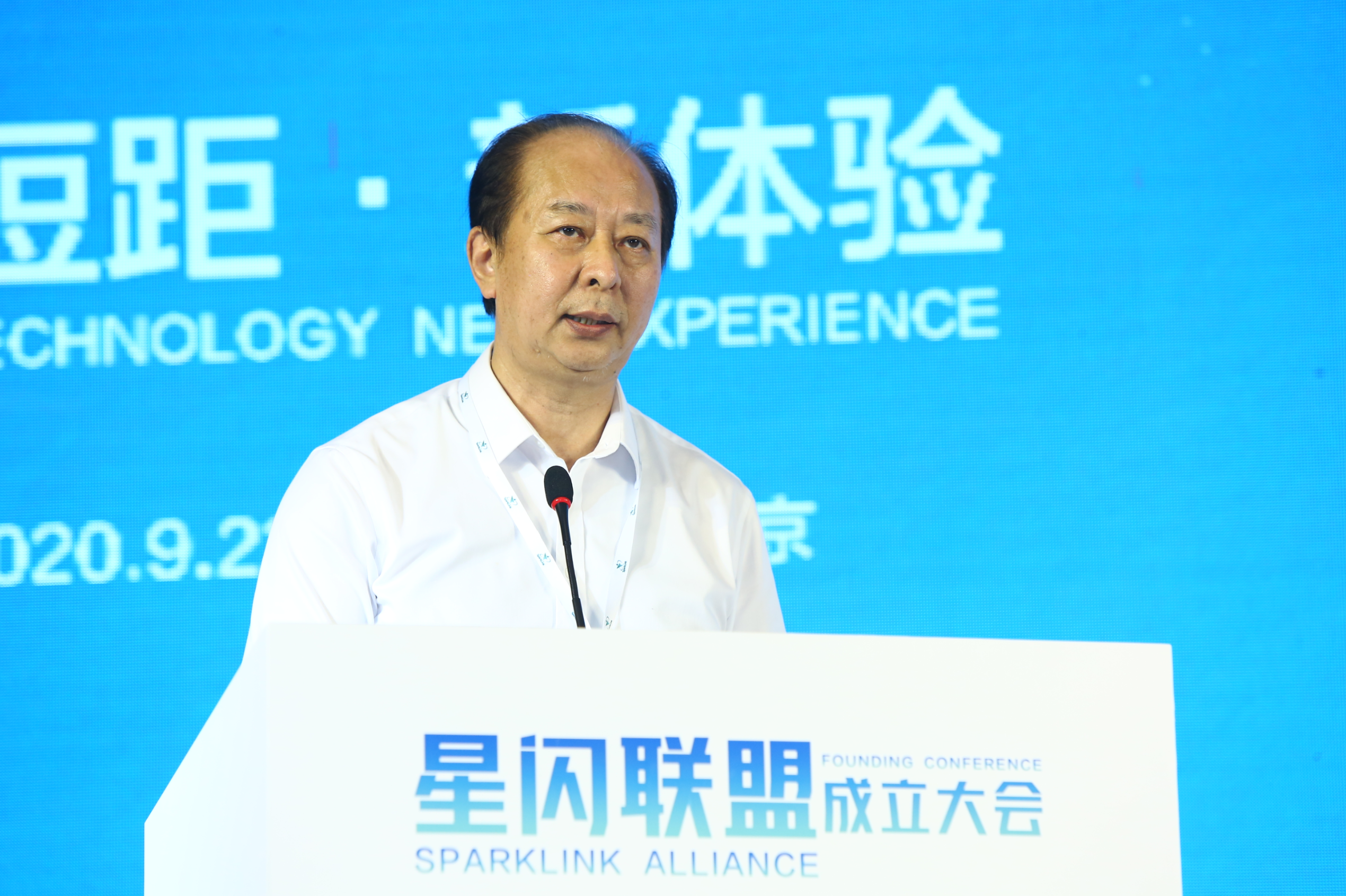 Alliance Chairman Zhang Xiaogang introduced the Alliance's vision and mission
Cui Gang, Director General of the Department of Standards Innovation Management of the State Administration for Market Regulation, attended the inaugural meeting and delivered a speech. Mr. Cui said that market-oriented, innovative technology-based and standards-based industrial alliances are an effective mode to promote the integration of innovative technologies and standards. It is recommended that the SparkLink Alliance involve a wide range of international counterparts and cooperate with international professional alliances.
Wireless short-range communication technology is a key technology for building a digital world based on intelligent connectivity. With the rapid development of new industries such as smart cars, smart terminals, smart homes, and smart manufacturing, innovative needs and applications are emerging, and there is an urgent need for technical research, standard development, and industrial promotion of new-generation wireless short-range communication.
It was against this backdrop that the SparkLink Alliance was born. The SparkLink Alliance consists of seven working groups: Demand and Standard Group, Spectrum Group, Test and Certification Group, Smart Car Industry Promotion Group, Smart Terminal Industry Promotion Group, Smart Home Industry Promotion Group, and Smart Manufacturing Industry Promotion Group. Based on the CCSA Unified Underlying Communication Standard, the follow-up work will focus on standard setting, test and certification, strategy development, ecological construction, application demonstration, technical exchange and foreign cooperation. The SparkLink Alliance will build an open and cooperative standard and industry promotion platform for the purpose of mutual consultation, construction and sharing, to further build consensus and contribute to wireless short-range communication technology innovation and industry upgrading.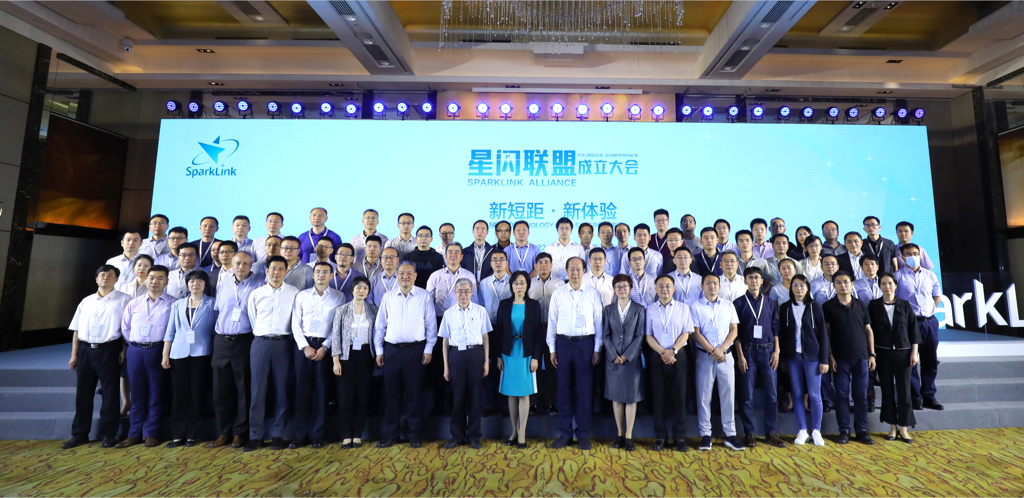 Among the first 80 members of the SparkLink Alliance, the vice president units are China Information and Communications Technology Institute, China National Automotive Center, China National Institute of Standardization, Electronic Standards Institute, Radio Testing Center, China Mobile, BAIC, IGRS, Huawei, Lenovo, TCL and other 12 units. The governing units are 12 units from Xiaomi, CETI, OPPO, MediaTek, Unisplendor, DT Link Tester, Haikang, ZTE, Haier, Landleds, iCommsemi, and Ronglian.
For more information, please follow the WeChat of SparkLink Alliance: